The Odd Mr. Dobbs Murakami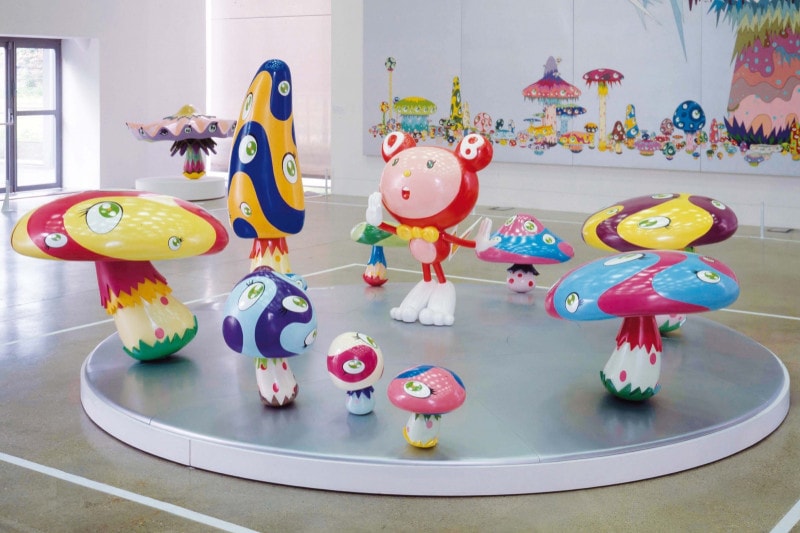 In the past few decades, Takashi Murakami has cemented his place as one of contemporary art's most influential artists. The creative polymath is internationally-praised for his extensive oeuvre that is teeming with his beloved Superflat characters in ever-changing forms.
Of all his subjects, the artist's first cartoon, Mr. DOB, is his most celebrated. The character portrays a sharp-toothed yet playful character whose name derives from the Japanese slang phrase "dobojite" or "why?". This question reflects Murakami's dissenting view of consumer society as lifeless and empty, he revealed to Artsy in a statement. In a 2001 retrospective of his work, Murakami further expressed that he came up with the anime-inspired mascot after investigating the worldwide appeal of famous characters such as Walt Disney's Mickey Mouse.
"I set out to investigate the secret of market survivability – the universality of characters such as Mickey Mouse, Sonic the Hedgehog, Doraemon, Miffy, Hello Kitty, and their knock-offs, produced in Hong Kong," he said in a statement.
From its earliest appearance to skyrocketing auction sales, read on to learn more about Murakami's ubiquitous Mr. DOBcharacter which will continue to crop up in his practice much sooner than you think.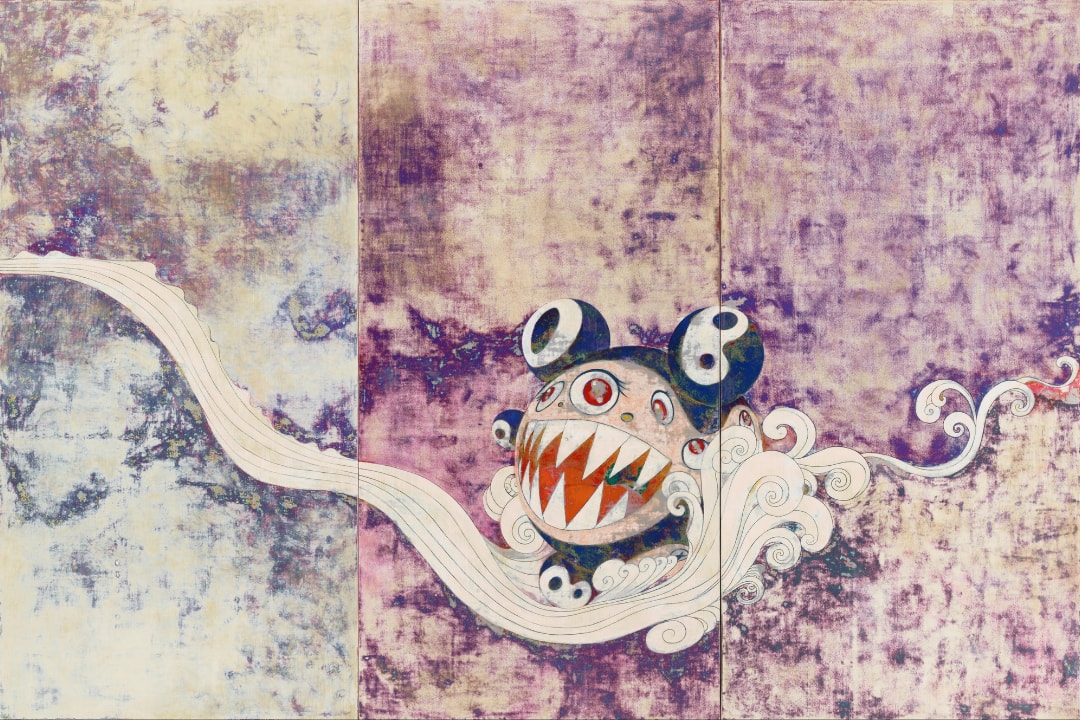 Mr. DOB's made his fine art debut in the three-paneled acrylic on canvas artwork entitled 727. Created in 1996, the large-scale work measures 9' 10" x 14' 9" (299.7 x 449.6 cm). In this piece, the character rides a traditional Japanese portrayal of an ocean wave — evoking the motifs found within the historic woodblock prints of legendary Japanese artist Hokusai (1760-1849).
According to the Musem of Modern Art (MoMA), Murakami made the piece using nearly twenty layers of acrylic paint which he scraped away to create the atmospheric impressions on the backdrop — a style most observed in the Nihonga technique that was produced as early as the nineteenth century. "The work is not particularly representative of anything. It is simply a combination of all the available techniques that I had at the time," Murakami said to the institution at the time.