Prada's SS20 Collection Plays Up Shape and Form
Prada's SS20 Collection Plays Up Shape and Form
The label staged its runway show today in Shanghai.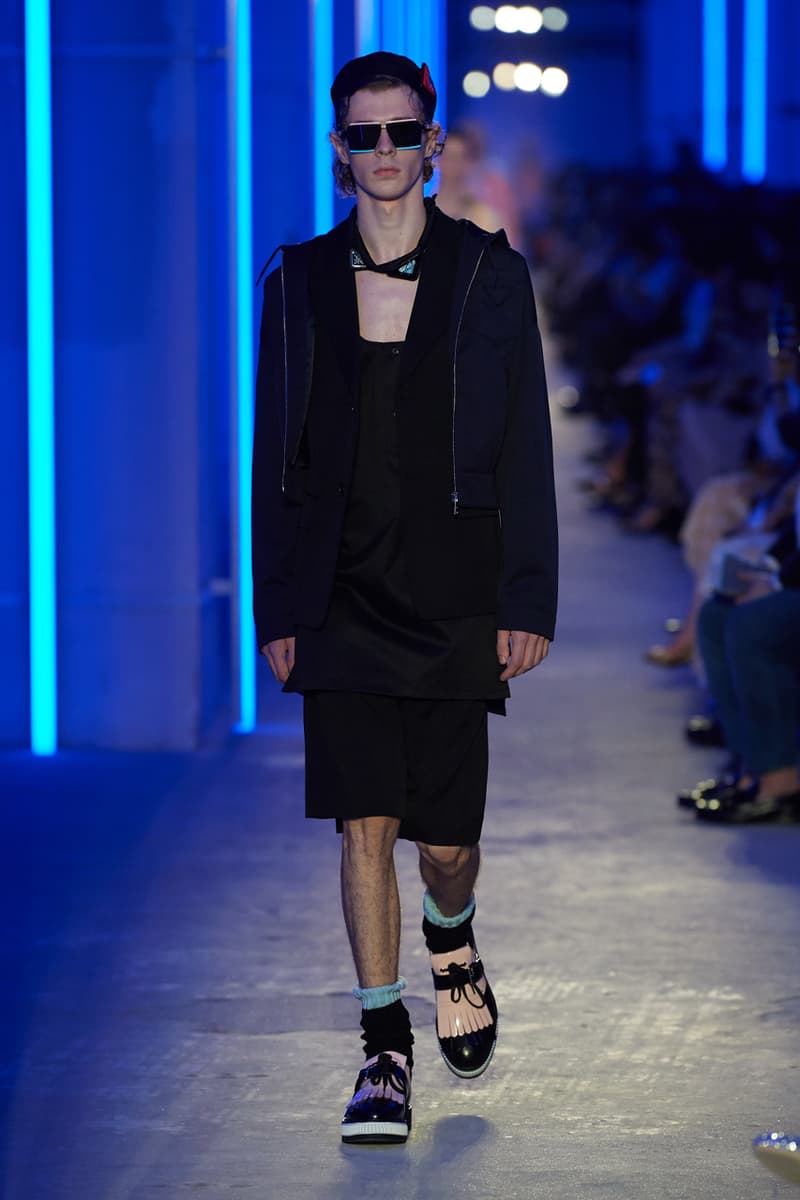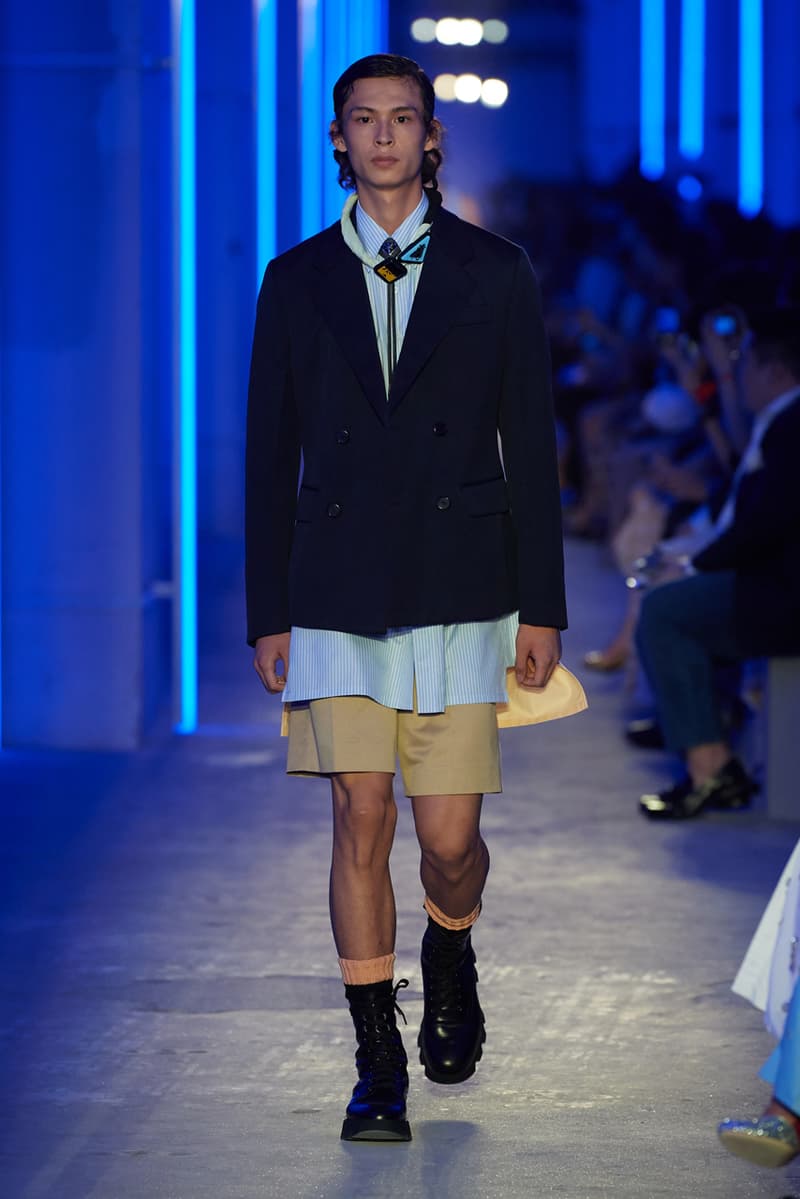 After announcing plans to bring its Spring/Summer 2020 men's fashion show to Shanghai, Prada took to the Chinese metropolis today to host the runway event at the Minsheng Museum of Modern Art. The special location was chosen as a means to pay homage to the 40th anniversary of the twinning of the cities of Milan and Shanghai, while reflecting the city's "rich cultural life."
Entitled "OPTIMIST RHYTHM," the collection is comprised of the usual tailored Italian staples, including several double-breasted blazers, striped button-up shirts and minimalistic pea coats offered in solid and checked options. The brand grounded the range in neutrals like navy, tan and grey, while sporadic pops of bubblegum pink and baby blue lent a cheerful nod to the spirit of "enjoyment" that inspired the assortment throughout. Meanwhile, the print selection spoke directly to today's influx of technology, as insignia of cassette tapes and video cameras gave a quirky take on retro-futurism.
Prada also made it a point to play with contrasting lengths and silhouettes in order to give the pieces more dimension. Elongated, boxy polo tops pitted against knee-length shorts, for example, are meant to challenge the conventional form and typical perception of body shapes. On the flip side, the more classic styles like zip-up hoodies and nylon jackets worked to add a sporty touch to the looks, rounding it all out.
The label is also expected to present its SS20 collection during the upcoming men's Milan Fashion Week.
Prada is not the only luxury brand to descend upon Shanghai recently, as Fendi staged its own FW19 event in the city earlier this week.