Playboicarti is a Prophet With a Philosophy On Life
Playboi carti is one of the most exciting rap stars to emerge in todays industry. His repetitive flows and catchy phrases has people hooked immediately. We will give you some advice on how he made it and how you can follow in your own footsteps to do the same things.
MOVE AT YOUR PACE 
The advice I would give to music artists was focus on making songs. Don't worry about projects. Not even EP's. Just make records. I always referenced Carti's career. I think Carti came out with songs for 2-3 years before releasing his first full length project. He was pressured for those years to drop a mixtape or an album and he never did. Carti is a person that moves at his pace and his pace only. He doesn't rush anything. If you're a fast worker and then you should be that. If you work slow and steady then you should continue that. I've told people to release content as much as possible in the past but that was meant for artists who are trying to get a buzz. Once you have that buzz work at whatever pace that best fits you mentally and physically. As someone once stated "There's no advantage to hurrying through life."  
STAY OUT THE WAY 
As you can see there are a bunch of young rappers in serious legal troubles. The one thing I've always respected about Carti is that his name is never in no bullshit. There was the fight video he had but that was years ago. I see all these young rappers get into these serious life altering situations and I always wonder "Why can't they just stay out the way and make their art?" I'm not saying you can't go out and enjoy life but almost every rapper is involved with some kind of drama. Carti rarely does interviews, he's rarely on social media, he's never just hanging out to be hanging out, he's someone who's focused on his career. The goal is always stay out the way and get to the checks. It doesn't make sense to become a millionaire and then fuck it all off by doing shit you were doing when you had nothing. 
LIVE A SIMPLE LIFE 
Carti just smokes trees. Chill with his lady. Makes music. Does his hobbies. He moved away from LA back to his hometown Atlanta to live a life that's quiet. He doesn't care to be seen. He said he got a girl and stopped coming around everyone. Now that may seem extreme but if that's what brings him peace who could argue with that? When you live a simple life the road to want you want becomes more clear. Your life has more meaning when you don't have a lot of clutter in your life. Your relationships become more meaningful, you learn more about yourself and the world, your health improves, you suddenly have more money.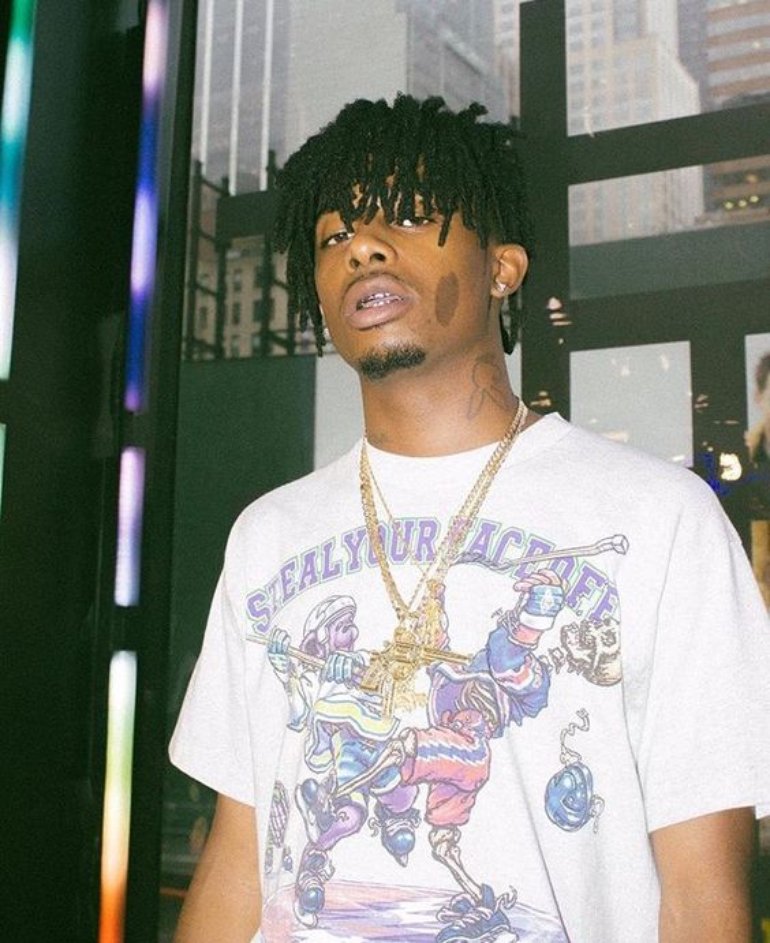 MOVE ON
Carti sound changed over time. When everybody catches on he switches up. He stayed the same but he would make tweaks to his music and brand. He was one of the artists that made the Soundcloud era so prominent but as that sound got popular he left it behind and went somewhere else then when people started using his sound on his first project he moved away from that sound. Once something gets popular you should always look to something else. It's like seeing everyone get the same type of clothes and me joining them. It's weird. I rather wear something else. 
ENJOY YOUR OWN COMPANY 

Carti is always on his own. I can relate to this a great deal because I'm always on my own too. I never get bored when I'm by myself. I enjoy my company. I always have something to do. I can always entertain myself. Nobody fuck with me like I fuck with me. You have to enjoy your own company. A lot of people can't do that because they value other people opinions and presence too much. Your creativity will go to another level if you learn to be by yourself and enjoy your thoughts.