Bringing Biker Culture Mainstream
The first time I was introduced to Chrome Hearts was back in the summer of 2014 in the Hamptons; already being heavily involved in the high fashion game at this point, I was pretty familiar with all the household brands and their collections: Louis Vuitton, Dior, Hermès, but this brand was different. The people that were usually wearing their "Basic Rich Bitch" outfits were replaced with gaudy sterling silver sunglasses, an iced out Rolling Stones collaboration belt with a blue tounge, and oversized intricate Cross chains, they didn't look like hype beasts anymore: They looked like bikers and rockstars. Even though I wasn't sure what was going on yet, I knew that if it wasn't taking over the mainstream already, it would soon. Now, from Uzi's clothes to luxury ottomans to a $6,000 plunger, there's no denying Chrome Hearts is on top.
 Gothic Beanbag for sale now on Homeless Penthouse!  
Chrome Hearts has actually been around way longer than most of us realize. Founded way back in 1988 by John Bowman and Richard Stark, the company was started out of a garage in Los Angeles with the plans of making leather goods, Both Bowman and Stark were already in the business, with Stark previously dealing in hides, so they were able to begin quickly. The third and arguably most important member of the crew came in Lenoard Kamhout, a famous jeweler notorious for only working in fine silver. The three combined their crafts to create leather jackets with unparalleled quality and intricate sterling zippers and buttons. The fashion house truly kicked off after being contracted to style a TV show in the late 90s by the name of Chrome Hearts; Ironically enough, that title was scrapped quickly for the show, but picked up by the craftsmen it became the moniker that brand would keep for the rest of its life. The partnership however, did not last as long. Stark and the others would not continue working together after 1994, with Stark instead bringing his new wife in as a brand partner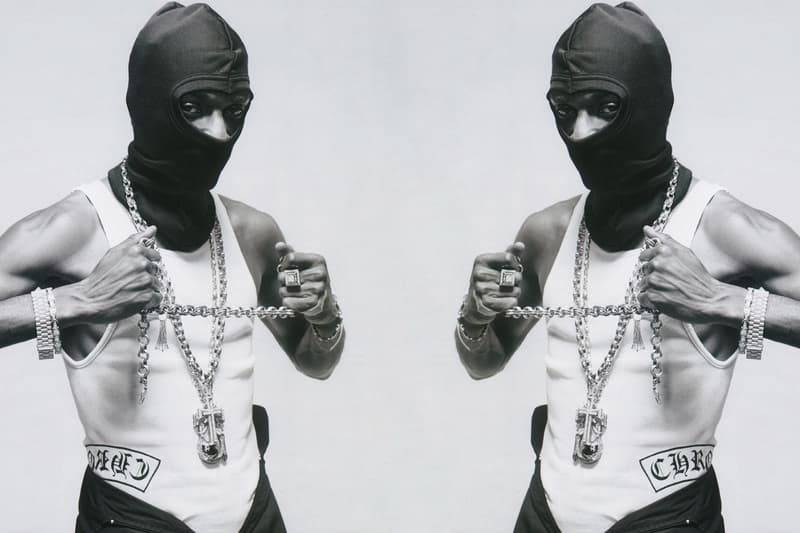 Shortly after the 1994 split,  Stark opened its first luxury boutique in none other than the upper east side of Manhattan in 1996. What did they sell? Well as Stark put it, they make everything, from furniture to jewelry to clothing to silverware to plungers? Chrome Hearts would masterfully craft it and charge the appropriate luxury price. Don't expect it to be consistent across the now 28 worldwide boutiques... you can shop their only candy store in Miami or go to the lone furniture showroom in NYC.
The real explosion for Chrome Hearts though were the collaborations, and oh boy were they great. Off-White, Louis Vuitton, CDG, The Rolling Stones, Rolex you name it; Chrome Hearts was seen with the hottest  brands in the world, and their twists were innovative and limited: everyone wanted them.  It didn't hurt that celebrities loved them too
From Lil Uzi Vert writing entire songs about the brand, to Gunna wearing them 24/7 and The Weeknd flashing their rings in his videos, its safe to say that Chrome Hearts has taken over the streetwear and hiphop scenes. Even Chanel's former Creative Director - Karl Lagerfeld exclusively wore Chrome Hearts. I think that it's here to stay. They're constantly giving the people what they want by collaborating with the hottest brands, the aesthetic is clean but always changing, and with the seemingly infinite scope of what they make, its hard for you to get bored of them. Even though they did already have that "peak" almost 15 years ago already, I think this resurgence is more than just that, I think we should all keep our eyes peeled for what this brand has to show off.